When you think of your office hero, do you often think of the critical and
unsung
champion of the service desk
,
the SysAdmin?

Like heroes, they spend tireless hours preventing and fixing problems, ensuring a smooth work experience from the office or at home
.


Service Desk employees deserve to be recognized
TOPdesk will be hosting its annual IT SysAdmin hero giveaway leading up to this SysAdmin Day on July 29th!
During this event, we invite you to nominate your IT hero for the chance to win them a
PlayStation 5 with 2 DualSense Controllers (Horizon Forbidden West™ Bundle).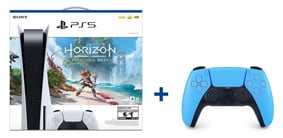 Enter them in to win VIA the form below – nominate your SysAdmin.

Share

your personal story of thanks and appreciation

for their hard work.

A winner will be randomly drawn and screened for valid entry.
Need some inspiration to get you started? Here are five nominations from last year to inspire yours! Good luck!
*Must be a service desk worker, system administrator, or IT professional to win.
Must be a U.S. or Canadian resident and have a U.S or Canadian address to enter.
The contest will end on July 29th at 11:59PM ET, and announced on August 2nd.